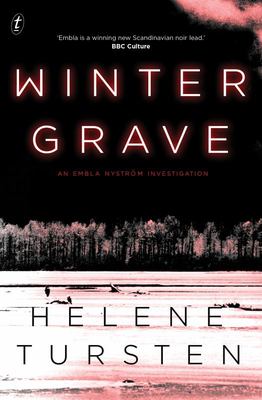 Winter Grave
by Helene Tursten; Marlaine Delargy (Translator)
$29.99
AUD
Category: Crime Fiction
Two young kids are missing. A police officer has been found dead. Detective Inspector Embla Nyström must quickly solve the mystery and find the children before the small town takes matters into their own hands. As she hunts for the missing children, Embla can't help but think of the case that has been haunting her for years: the disappearance of her childhood best friend. Could the cases be linked? With each passing dark winter day, the odds of finding the children alive shrink, while desperation mounts. Their fathers want answers and will stop at nothing--including murder--to get them. 'As good as Louise Welsh's similarly creepy tour of Glasgow.' Gillian Flynn 'Embla is a winning new Scandinavian noir lead.' BBC '[An] outstanding series launch...Embla is a refreshingly capable lead, whose situational ethics means that she doesn't feel she must do everything by the book.' Publishers Weekly ...Show more
The Inner Darkness
by Jø Lier Horst; Anne Bruce (Translator)
$32.99
AUD
Category: Crime Fiction | Series: The\Cold Case Quartet Ser.
NOW A MAJOR BBC TV SERIES FROM THE PRODUCERS BEHIND WALLANDER AND THE GIRL WITH THE DRAGON TATTOO The chilling new novel from Norwegian superstar Jørn Lier Horst. This is Nordic Noir at its spine-tingling best. After four years behind bars notorious serial killer, Thomas Kerr, is ready to talk. And Chie f Inspector, William Wisting has been waiting to listen. Kerr has finally agreed to lead the police to his final victim's grave. But the expedition goes horribly wrong after his escape deep into the Norwegian forest. Wisting must launch a frantic search to find this cold-blooded killer before he strikes again. But the body of another woman, killed weeks before, has been found. Murdered in the same way as Kerr's victims. Is there a copycat killer on the loose? And what will happen once Kerr and his apprentice are reunited? As the clock counts down to the next murder, Wisting must put everything on the line to stop a terrifying evil which threatens to engulf his city. Praise for Jørn Lier Horst 'Jørn Lier Horst writes some of the best Scandinavian crime fiction . . . His books are superbly plotted and addictive, the characters wonderfully realized' Yrsa Sigurdardóttir 'Jørn Lier Horst is one of the most brilliantly understated crime novelists writing today' Sunday Times 'Up there with the best of the Nordic crime writers' Marcel Berlin, The Times 'A well-crafted, atmospheric, character-driven thriller - I couldn't put it down!' Alex Dahl, author of The Boy At The Door 'A good Nordic police procedural with well-drawn characters' Choice Magazine ...Show more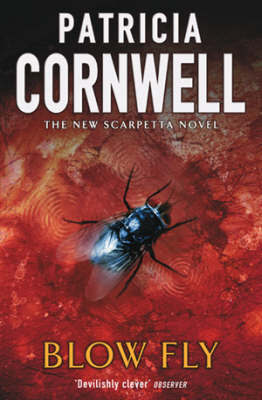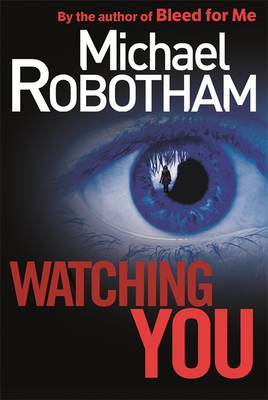 $12.00
AUD
$29.99
(59% off)
Category: SECONDHAND BOOKS
Marnie Logan often feels like she's being watched. Nothing she can quite put her finger on - a whisper of breath on the back of her neck, or a shadow in the corner of her eye - and now her life is frozen. Her husband Daniel has been missing for more than a year. Depressed and increasingly desperate, she seeks the help of clinical psychologist Joe O'Loughlin. Joe is concerned by Marnie's reluctance to talk about the past, but then she discovers a book packed with pictures, interviews with friends, former teachers, old flames and workmates Daniel was preparing for Marnie's birthday. It was supposed to be a celebration of her life. But it's not the story anyone was expecting ... ...Show more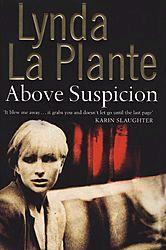 $10.00
AUD
$29.95
(66% off)
Category: SECONDHAND BOOKS
Young detective Anna Travis has been assigned to her first murder case - and it couldn't be a more shocking, more horrific set of killings. They began eight years earlier; now the body count is up to six. The method of killing is identical, the backgrounds of the girls very similar - all of them were dr ug-ridden prostitutes. Then a seventh body is found, same modus operandi but this time the victim is a young student, sweet and innocent, with the 'face of an angel'. The profile of the murderer has changed dramatically. Anna stumbles on a vital piece of information which links one man to the killings. A household name, a much-loved actor who is about to become an international movie star - he has charm, good looks and the gift of the gab. Denial and protestations of innocence spring easily and confidently to his lips. An arrest, in the face of intense publicity, would create a media frenzy. If he was found beyond doubt to be the wrong man, his career would be finished and Anna's hard-fought-for reputation in the police force destroyed once and for all... With absolute authenticity and extraordinary power, Lynda La Plante takes us deep into the criminal mind and the criminal world. And in heroine Anna Travis, she has created another memorable and utterly engaging female detective. ...Show more
$10.00
AUD
Category: SECONDHAND BOOKS
It is every mother's nightmare. Her child is missing, found murdered. Her lover is the prime suspect. It is every police officer's dread. A child murdered in a circumstantial case. It is every lawyer's dream. Twelve men and women will decide the verdict. But will justice be done?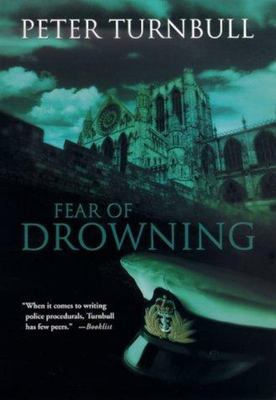 $10.00
AUD
Category: SECONDHAND BOOKS
For years, a middle-aged, middle-of-the-road couple, Max and Amanda, had enjoyed each other's company in their modest home. With adult children, the two seemed to have everything they could want: health, some wealth and happiness. Until one day when they vanish, leaving behind no trace. Called in for th e case, Detective Inspector George Hennessey, whose own life bespeaks horrible tragedy, automatically suspects foul play. His hunch proves a keen one when the bodies of the missing couple turn up in a shallow grave. But this macabre discovery is only the beginning of a case that will test the mettle of the entire police force. For one thing, no murderer would have killed them for their money since the couple had lost a small fortune right before their death. For another, the couple, apparently unbeknownst to the other, had been involved in illicit liaisons. For some reason, their only son has been acting strangely and to top these off, in the midst of the fracas a family secret arises. In search of a road to answers, Hennessey instead finds a maze littered with conflicting clues and misinformation. And instead of lacking any suspects at all, the detective finds there are all too many people who had wished the deceased couple harm. A compelling and grittily authentic novel from the author of the acclaimed P Division series. ...Show more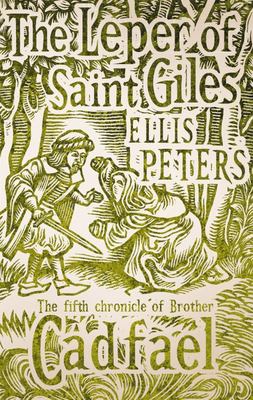 $24.99
AUD
Category: Crime Fiction | Series: Cadfael Chronicles
Brother Cadfael sets out to visit the Saint Giles leper colony outside Shrewsbury, knowing that a grand wedding is due to take place at the Abbey of Saint Peter and Saint Paul. As he arrives at Saint Giles the nuptial party passes the colony's gates. He sees the fragile bride, looking like a prisoner be tween her two stern guardians, and the groom, an arrogant, fleshy aristocrat old enough to be her grandfather. With his usual astuteness he suspects that this union may be more damned than blessed. He is horrifically proved right when a savage murder disrupts the May-December marriage leaving Brother Cadfael with a dark and terrible mystery to solve. For the key to the killing - and a secret - are hidden among the lepers of Saint Giles and Brother Cadfael's skills must diagnose a sickness, not of the body, but of a twisted soul. ...Show more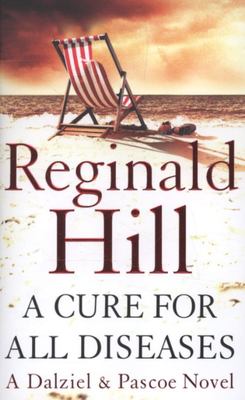 $10.00
AUD
$19.99
(49% off)
Category: SECONDHAND BOOKS
The new psychological thriller featuring Dalziel and Pascoe, the hugely popular detective duo and stars of the long-running BBC TV series, following on from the bestselling Death of Dalziel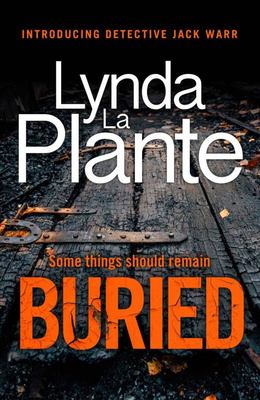 $32.99
AUD
Category: Crime Fiction
An exciting and action packed new thriller, with roots in La Plante's bestselling novels, Widows and Widows' Revenge. Jack Warr is a young DC with the Metropolitan Police. Charming but aimless, Jack can't seem to find his place in the world - until he's drawn into an investigation that turns his life u pside down. In the aftermath of a fire at a derelict cottage, a badly charred body is discovered, along with the burnt remnants of millions of stolen, untraceable bank notes - the hidden legacy of Dolly Rawlins and her gang of Widows. Jack's assignment to the case coincides with an investigation into his own past. As he searches for the truth about his identity, Jack finds himself increasingly drawn into a murky underworld of corruption and crime. Those millions have not been forgotten - and Jack will stop at nothing to find the truth. ­ 'Lynda La Plante practically invented the thriller' Karin Slaughter ...Show more