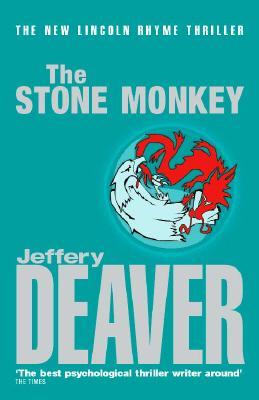 $12.00
AUD
$29.95
(59% off)
Category: SECONDHAND BOOKS
Lincoln and Amelia are recruited to track down a cargo ship carrying two dozen illegal Chinese immigrants, as well as the notorious human smuggler and killer known as Youling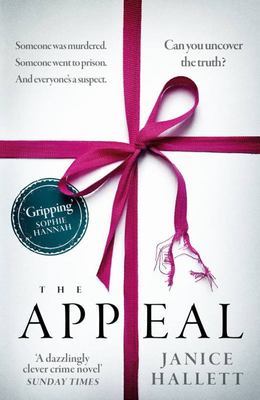 $29.99
AUD
Category: Crime Fiction
An extraordinarily inventive thriller debut in which the reader is challenged to solve the crime... and predict the victim. With the small-town intrigue of The Casual Vacancy and the deft plotting of Agatha Christie, this is unlike any novel you've read before.
$29.99
AUD
Category: Crime Fiction
Procedural suspense meets serial killer thriller in this creepy debut that will leave you wary of how much you share online.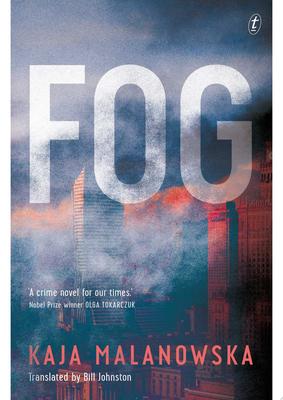 Fog
by Kaja Malanowska
$34.99
AUD
Category: Crime Fiction
She thought she was done with the trances. She risked too much. Not just her own life, but also the lives of others. When a young woman is found murdered in her Warsaw apartment, the investigating detectives--Marcin Sawicki and his new colleague, the talented but enigmatic Ada Rochniewicz--are under pr essure to close the case quickly. But Ada's powers of intuition have already got her into trouble once before. And the sexist police force is not on her side. As the investigation proceeds, we meet the victim's jilted lover, a mentally unstable working-class youth; her cleaner, a Chechen refugee in desperate circumstances; the man who broke her heart and joined a cult. And let's not forget Ada's eccentric sister, Kasia, nor her grumpy cat Albert-Amelia. Getting to the truth becomes a darker and more complex matter than Marcin and Ada can imagine, as they confront a corrupt political and religious establishment. Born in 1974, Kaya Malanowskahas been nominated for two of Poland's most prestigious literary awards, the Paszport Polityki and the Nike. She has published a collection of short stories and three novels--Fogis the first to appear in English. She is also a columnist for the prominent left-wing periodical Political Critique, and holds a PhD in bacterial genetics. She is currently working on a prequel to Fog. 'This book has everything a good crime novel needs: a fast-paced plot, solidly constructed characters, surprising plot twists and an unforeseen ending. It's superbly crafted, made to measure for our times.' Olga Tokarczuk, winner of the Nobel Prize for Literature ...Show more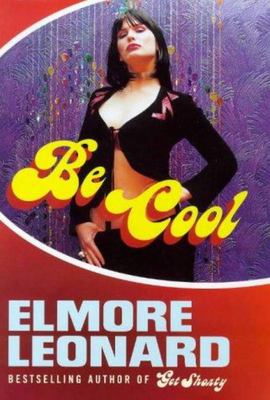 Be Cool
by Elmore Leonard
$20.00
AUD
$38.32
(47% off)
Category: SECONDHAND BOOKS
Get Shorty's Chili Palmer is back in Be Cool, a classic novel of suspense from New York Times bestselling author Elmore Leonard. But this time it's no more Mr. Nice Guy. After a smash hit and a flop, B-movie-producer Chili Palmer is looking for another score. Lunching with a record company executive, Ch ili's exploring a hot new idea--until the exec, a former "associate" from Chili's Brooklyn days, gets whacked. Segue from real life to reel life. Chili's found his plot. It's a slam-bang opener: the rubout of a record company mogul. Cut to an ambitious wannabe singer named Linda Moon. She has attitude and a band. She's perfect. Zoom in to reality. Linda's manager thinks Chili's poaching and he's out to get even, with the help of his switch-hitting Samoan bodyguard. But somebody else beat them to the punch, as Chili discovers when he gets home and finds a corpse at his desk. Somebody made a mistake... ...Show more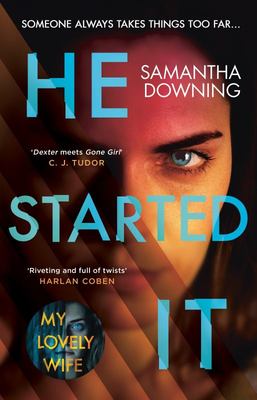 $15.00
AUD
$32.99
(54% off)
Category: SECONDHAND BOOKS
But when their grandfather dies, he leaves a troublingly specific condition in his will. For them to inherit his wealth, they're required to retake a road trip they took with him when they were children, and scatter his ashes at the end of it. Of course, reuniting after all this time brings back memorie s of that ill-fated trip. Memories of what went wrong. But it's not only memories they have to worry about. Someone is following them. Each of them is keeping secrets. And all of them are all too aware of what happened last time. Because you can't inherit the money if someone kills you first. ...Show more
$15.00
AUD
$32.99
(54% off)
Category: SECONDHAND BOOKS
From the bestselling author of The Secrets She Keeps and Good Girl, Bad Girl comes a new thriller featuring the brilliant forensic psychologist Cyrus Haven as he becomes embroiled in an explosive murder case with disturbing origins. Criminal psychologist Cyrus Haven and Evie Cormac return in this mesmer izing new thriller from internationally bestselling author Michael Robotham, a writer Stephen King calls "an absolute master...with heart and soul." Who is Evie, the girl with no past, running from? She was discovered hiding in a secret room in the aftermath of a terrible crime. Her ability to tell when someone is lying helped Cyrus crack an impenetrable case in Good Girl, Bad Girl. Now, the closer Cyrus gets to uncovering answers about Evie's dark history, the more he exposes Evie to danger, giving her no choice but to run. Ultimately, both will have to decide if some secrets are better left buried and some monsters should never be named...   ...Show more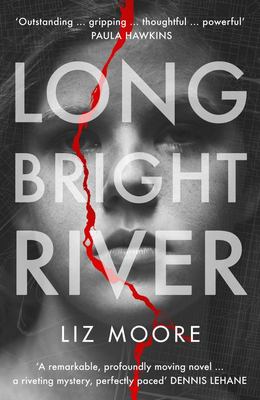 $15.00
AUD
$32.99
(54% off)
Category: SECONDHAND BOOKS
Some police look the other way when a sex worker is murdered. But Mickey can't - because her sister could be next. In a Philadelphia neighbourhood rocked by the opioid crisis, two once-inseparable sisters find themselves at odds. One, Kacey, lives on the streets in the vice of addiction. The other, Mick ey, walks those same blocks on her police beat. They don't speak anymore, but Mickey never stops worrying about her sibling. Then Kacey disappears, suddenly, at the same time that a mysterious string of murders begins in Mickey's district, and Mickey becomes dangerously obsessed with finding the culprit - and her sister - before it's too late. Alternating its present-day mystery with the story of the sisters' childhood and adolescence, Long Bright River is at once heart-pounding and heart-wrenching- a gripping suspense novel that is also a moving story of sisters, addiction, and the formidable ties that persist between place, family, and fate. ...Show more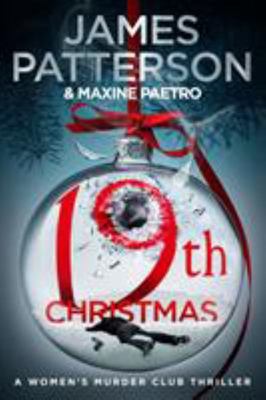 $15.00
AUD
$32.99
(54% off)
Category: SECONDHAND BOOKS | Series: A\Women's Murder Club Thriller Ser.
This Christmas season, the Women's Murder club unite to protect the streets of San Francisco once more in James Patterson's latest instalment to the bestselling series