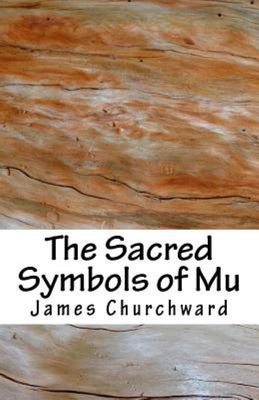 $30.00
AUD
Category: MOTIVATION
Mu, as a lost Pacific Ocean continent, was later popularized by James Churchward (1851-1936) in a series of books, beginning with Lost Continent of Mu, the Motherland of Man (1926), re-edited later as The Lost Continent Mu (1931). Other popular books in the series are The Children of Mu (1931), and The Sacred Symbols of Mu (1933). Churchward claimed that "more than fifty years ago," while he was a soldier in India, he befriended a high-ranking temple priest who showed him a set of ancient "sunburnt" clay tablets, supposedly in a long lost "Naga-Maya language" which only two other people in India could read. Having mastered the language himself, Churchward found out that they originated from "the place where man] first appeared-Mu." The 1931 edition states that "all matter of science in this work are based on translations of two sets of ancient tablets: " the clay tables he read in India, and a collection 2,500 stone tablets that had been uncovered by William Niven in Mexico. p. 7 Churchward gave a vivid description of Mu as the home of an advanced civilization, the Naacal, which flourished between 50,000 and 12,000 years ago, was dominated by a "white race," p. 48 and was "superior in many respects to our own" p. 17 At the time of its demise, about 12,000 years ago, Mu had 64,000,000 inhabitants and many large cities, and colonies in the other continents. Churchward claimed that the landmass of Mu was located in the Pacific Ocean, and stretched east-west from the Marianas to Easter Island, and north-south from Hawaii to Mangaia. He claimed that according to the creation myth he read in the Indian tablets, Mu had been lifted above sea level by the expansion of underground volcanic gases. Eventually Mu "was completely obliterated in almost a single night" p. 44: after a series of earthquakes and volcanic eruptions, "the broken land fell into that great abyss of fire" and was covered by "fifty millions of square miles of water." p. 50 Churchward claimed that Mu was the common origin of the great civilizations of Egypt, Greece, Central America, India, Burma and others, including Easter Island, and was in particular the source of ancient megalithic architecture. As evidence for his claims, he pointed to symbols from throughout the world, in which he saw common themes of birds, the relation of the Earth and the sky, and especially the Sun. Churchward claims the king of Mu was Ra and he relates this to the Egyptian god of the sun, Ra, and the Rapanui word for Sun, ra'a, which he incorrectly spells "raa." 8]: p. 48 He claimed to have found symbols of the Sun in "Egypt, Babylonia, Peru and all ancient lands and countries - it was a universal symbol." 8]: p. 138 Churchward attributed all megalithic art in Polynesia to the people of Mu. He claimed that symbols of the sun are found "depicted on stones of Polynesian ruins," such as the stone hats (pukao) on top of the giant moai statues of Easter Island. Citing W.J. Johnson, Churchward describes the cylindrical hats as "spheres" that "seem to show red in the distance", and asserts that they "represent the Sun as Ra." p. 138 He also incorrectly claimed that some of them are made of "red sandstone" 8]: p. 89 which does not occur in the island. The platforms on which the statues rest (ahu) are described by Churchward as being "platform-like accumulations of cut and dressed stone," which were supposedly left in their current positions "awaiting shipment to some other part of the continent for the building of temples and palaces.": p. 89 He also cites the pillars "erected by the Maori of New Zealand" as an example of this lost civilization's handiwork.: p. 158 In Churchward's view, the present-day Polynesians are not descendants of the dominant members of the lost civilization of Mu, responsible for these great works, but survivors of the cataclysm that adopted "the first cannibalism and savagery" in the world. ...Show more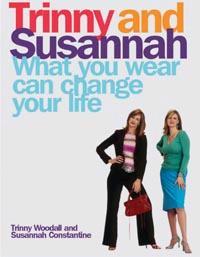 $25.00
AUD
$39.99
(37% off)
Category: SECONDHAND BOOKS
Trinny & Susannah have advised and dressed more than 3,000 women. They know instinctively the finer points and secrets of looking good. In WHAT YOU WEAR CAN CHANGE YOUR LIFE they pass on all their experience and advice. They show how to choose the colours that suit you best, what underwear to buy, h ow to store clothes and how to revamp your wardrobe at no cost. They recommend beauty and makeup products as well as alternative courses of action to fix problems. They give valuable hints on travelling, including how to pose to best advantage in those holiday photographs. ...Show more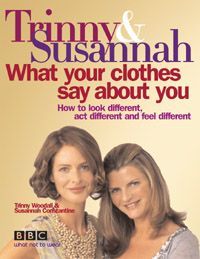 $30.00
AUD
$39.95
(24% off)
Category: SECONDHAND BOOKS
What do your clothes say about you? Susannah and Trinny show how you can change your image through how you dress and thereby improve confidence and self-esteem. Susannah and Trinny can tell how you feel about yourself by how you dress. You may not necessarily be dressing badly, just stuck in a 'look' - and knowing how to change that can help you move forward and be who you would like to be. This book shows how to project yourself in a positive way through your clothes. It shows how to re-tune your appearance so that you can tell the world you are who you want to be. When you look different you will act different, when you act different you will feel different. Susannah & Trinny's last television series attracted 5 million viewers and What You Wear Can Change Your Life sold more than 400,000 copies. The new series will be screened on BBC1 in September 2005. ...Show more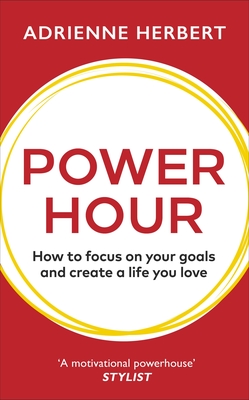 $32.99
AUD
Category: MOTIVATION
From the popular podcast Power Hour comes a book about making the most of the first hour of your day, to pursue your passion and achieve success. How many times have you said, 'I'd love to do that, but I don't have time'? The Power Hour message is simple: we all have an hour to dedicate to creating the life we want, whether we think we do or not. Power Hour will help you realise the importance of focusing on what you want during that first essential hour, before the rest of the world wakes up and starts competing for your attention. Based on the popular podcast of the same name, Power Hour will help you reclaim your time and unlock your full potential by taking the first hour of each day to focus on what you want to achieve - whether that's writing a book, running a marathon or starting a business. Stop waiting for the right time, or for more time. Start with just one hour today. ...Show more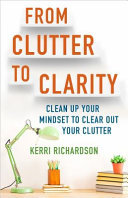 $26.99
AUD
Category: MOTIVATION
What causes the clutter in your home? Too little time and not enough space are common enough culprits, but are they actually the root sources? In the follow-up to her Wall Street Journal best-selling book What Your Clutter Is Trying to Tell You, decluttering expert, lifestyle designer, and coach Kerri Richardson helps you to- * Address limiting beliefs and behaviours that can manifest into specific types of clutter, * Clear out your emotional obstacles in order to reclaim your personal space, and * Manifest your newfound mental clarity into physical reality through practical, actionable exercises. From tackling perfectionism to procrastination to toxic relationships, Richardson's straightforward advice will help you to finally clear those stubborn stacks and piles, providing a clean start for you to transform both your home and your life. ...Show more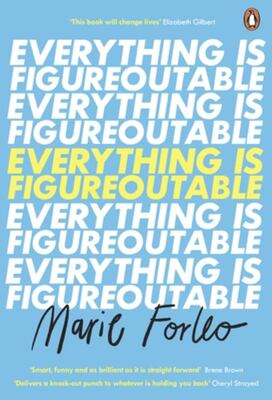 $22.99
AUD
Category: MOTIVATION
What if you could reach past any obstacle and make real change happen in any area of your life? Whether you dream of starting a business, launching a new career, learning to moonwalk, adventuring through Italy, or completely remodelling your happiness, health or relationships, there is something you sh ould know. And that is that everything is figureoutable. 'Everything is figureoutable' is an attitudinal discipline that activates your spiritual and emotional strength. It's a rallying cry to tackle- - impossible tasks - heart-breaking challenges - daring dreams Filled with actionable wisdom, stories and encouragement, Everything is Figureoutable will give you the courage to act in spite of your fears, the confidence to start and complete meaningful projects and the conviction to keep going - no matter what. ...Show more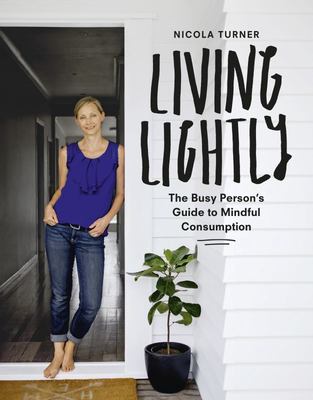 $35.00
AUD
Category: MOTIVATION
How do you reduce your impact when you don't want to compromise your lifestyle? How do you live lighter when you're juggling the motherlode of life? How can you become more mindful of how and what you're consuming? In a previous career, Nicola Turner's job was to convince us to buy more - and now she u ses this insight to help us consume less. With her unique ability to keep it real, Nicola shares how her family now lives with less stuff, less waste and less impact. It's made life simpler, saved heaps of time and money and created a healthier, happier family. Filled with do-able ideas and practical hacks, Living Lightly is for everyday people who want to simplify their life and reduce their impact but feel they're just too damn busy. It's all about making simple changes that work for you - and not letting perfect get in the way of good. ...Show more
$19.99
AUD
Category: MOTIVATION | Series: How to Go... Ser.
More and more we rely on digital connection to fulfil our needs. Skype and FaceTime have taken place of meetings; digital devices are used to entertain children instead of playing with them; non-urgent emails and texts are read and responded to whilst in the company of others, lessening personal connect ions. Through 100 simple tips, including self-help assessments, step-by-step programmes and rebalancing techniques, this essential guide shows you how technology can still play a useful and rewarding role in your life, but not at the expense of personal relationships and mental health. ...Show more
$24.99
AUD
Category: MOTIVATION
Work can leave you frazzled o but it shouldn't. What you need is some sane advice to get you through. Your body aches. Your brain feels like a mouldy wrung-out dishcloth. You can barely get anything done and, hang on, why are you even doing this anyway? Is there something wrong with you? Nope. You're j ust burnt out. Burnout Survival Kit offers practical advice for when things are already bad. There's no mystical magic about unleashing your inner corporate superhero, no weird productivity diagrams, and certainly no crap about working 'smarter'. Instead, this is the calm inner voice that you need, served with a sense of humour on the side. As well as helping you to take time to ground yourself, there are brilliant hacks for all the causes of stress and anxiety, from how to approach networking (no one likes it) to practical advice on sleeping better. And the jokes help too. This may not be a cure, but it really does offer instant relief and give you the chance to take a breath. So whether you're just starting to burn or fully scorched to a crisp, rest easy. You've got a Burnout Survival Kit. ...Show more
$29.99
AUD
Category: MOTIVATION
More people are working alone than ever before - whether as entrepreneurs, freelancers, creatives or consultants. Here's how to work alone and like it!