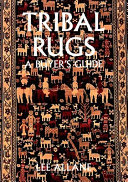 $10.00
AUD
Category: SECONDHAND BOOKS
The distinctive rugs still made by many peoples of tribal origin in Asia, the Americas and North Africa have become widely sought after for their decorative and fuctional role in enlivening today's interiors. This comprehensive guide contains independent advice for the buyer.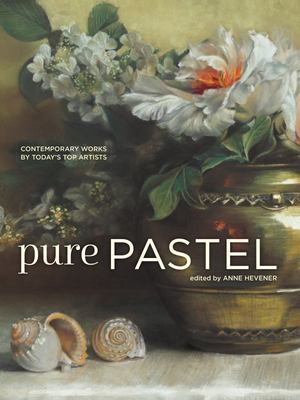 $45.00
AUD
$69.99
(35% off)
Category: SECONDHAND BOOKS
Gorgeous coffee-table-style book showcases the artwork of 100 of today's best and most popular pastel artists. Pastel is a medium like no other: pure colour, unrivalled in its immediacy of application, and - in the hands of today's most talented artists - capable of astonishing feats of expression. A ce lebration of the best in contemporary pastel painting, Pure Pastel explores how artists are pushing the medium to new heights of innovation and creativity. * Art from 100 of today's most recognisable names in pastel, hand selected and invited to participate by the editor of Pastel Journal * A dynamic range of styles and subjects, including still life, portraits, city scenes, animals, landscapes, abstracts and more * Firsthand commentary offers insight into the artists' work - how they use pastel to capture a moment in time, tell a story or evoke emotion. This visual feast of a book serves up page after page of luminous colour, staccato strokes, fresh perspectives and masterful techniques. It's sure to be an enduring source of awe and inspiration for artists and art lovers alike. AUTHOR: Anne Hevener is the editor of F+W Media's Pastel Journal. In recognition of her contributions, the Pastel Society of America selected Anne for the 2012 Friend of Pastel Award. 140 colour illustrations ...Show more
$55.00
AUD
Category: RARE AND COLLECTIBLE
From the best artists working in the world today comes an instructive and inspirational new series - How Did You Paint That? Covering a spectrum of popular topics, this series provides beginning and advanced artist of all mediums with detailed examples of the myriad ways in which to portray the featured subject. Each title includes 100 different interpretations of the topic, and each interpretation is accompanied by valuable firsthand feedback from the artist, including the colours and brushes used, along with the artist's methodology, challenges, and motivation. Readers will also find suggestions and exercises from the painters, allowing them to apply the lessons of masters to their own masterpieces. ...Show more
$55.00
AUD
$69.95
(21% off)
Category: RARE AND COLLECTIBLE
David Shepherd, OBE, is a household name -- famous not only for his wildlife paintings of elephants and lions, but also because of his work as a conservationist. David has published many books, but all have been coffee-table or autobiographical books -- never before has he been prepared to share the sec rets and techniques of his painting. This is not only a step-by-step demonstration but a unique insight into his painting experiences. In addition to his famous wildlife works, he also talks about some of his other paintings of landscapes, buildings, trains, interiors and figures. Painting with David Shepherd is a rare chance to join this highly acclaimed author on an exciting artistic safari and learn how, through his sensitivity to the nature and essence of his subjects, David has been marked out as a painter of outstanding talent. Contents include: Materials and Techniques David's Sketchbook Painting Wildlife Step-by-step demonstration: Elephant Step-by-step demonstration: Tiger Painting Landscape Step-by-step demonstration: Elm Tree Trains, boats and planes A Sense of History Portraiture Gallery Conservation Work ...Show more
$20.00
AUD
$54.95
(63% off)
Category: SECONDHAND BOOKS
A collection of the work of six fantasy artists, incorporating highly disclosive interviews. The artists featured are Melvyn Grant, Julek Heller, Chris Moore, Michael Kaluta, Berni Wrightson and Charles Vess.