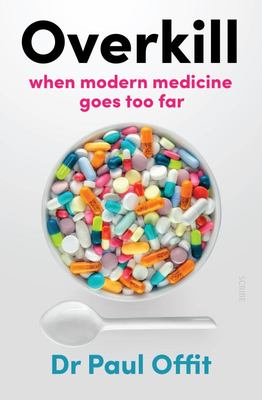 $32.99
AUD
Category: HEALTH
An acclaimed medical expert and patient advocate offers an eye-opening look at many common and widely used medical interventions that are far more harmful than helpful. Modern medicine has significantly advanced in the last few decades as more informed practices, thorough research, and incredible breakt hroughs have made it possible to successfully treat and even eradicate many serious ailments. But while we have learned much that has changed our outlook and practices, we still rely on medical interventions that are vastly out of date and can adversely affect our health. It is an article of faith, for example, that finishing a course of antibiotics prevents the recurrence of illness, that sunscreens block harmful UV rays which cause skin cancer, and that all cancer-screening programs save lives. But do scientific studies back up such beliefs? In this game-changing book, infectious-disease expert and Rotavirus vaccine inventor Dr Offit highlights fifteen common medical interventions still recommended and practised by medical professionals, despite clear evidence that they are harmful — including the above examples, as well as the treatment of acid reflux in babies, the lowering of fevers, and the reliance on heart stents and knee surgery. By analysing what makes these practices so ineffective and harmful, and by presenting medical alternatives, Overkill gives patients invaluable information to help them ask their doctors better questions and to advocate for their own health. ...Show more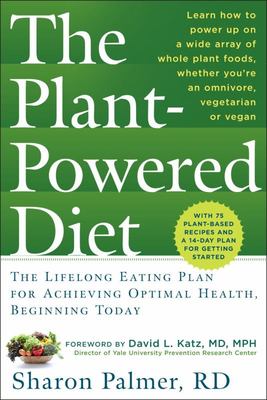 $20.00
AUD
Category: SECONDHAND BOOKS
Harness the power of whole-plant foods to lead a long and vibrant life--whether you're vegan, vegetarian or omnivorous. Eat more whole plants. This simple recommendation is at the heart of a building consensus: The healthiest diet is a plant-based diet. Plants have spent millions of years evolving their defenses against disease. Now, studies indicate that by eating whole, minimally processed plant foods, humans too can gain protection--against everyday illness, diabetes, obesity, depression, mental decline, heart disease, and even cancer. In The Plant-Powered Diet, registered dietitian Sharon Palmer marshals the most up-to-date findings in nutrition to explain both why you should fill more of your plate with whole-plant foods and how to do so, whether you're a longtime vegan or a committed omnivore. Here is: * Essential information on the healthiest plant foods--whole grains, vegetables, fruits, nuts, legumes, and even herbs, spices, chocolate, coffee, tea, and wine * Advice for navigating the supermarket, kitchen, restaurant menus, on-the-go meals, exercise, and more * A 14-day meal plan, plus daily action alerts to get you started * And 75 original plant-based recipes for every meal--all with complete nutritional data. The Plant-Powered Diet is not a diet you'll go "on" today and "off" tomorrow. It is a simple, satisfying, and thoroughly delicious way of eating that can not only last your lifetime--but lengthen it. ...Show more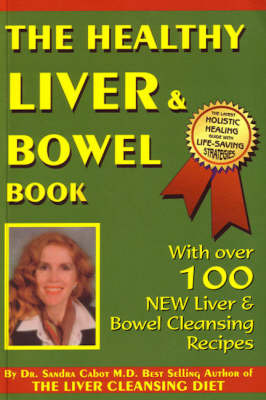 $10.00
AUD
$24.95
(59% off)
Category: SECONDHAND BOOKS
Having a healthy liver and bowel is essential if we are to live safely in an increasingly toxic world. Dr. Cabot not only offers a totally comprehensive program for detoxifying the liver and bowel, but also provides the essential follow-up for maintaining perfect function and health.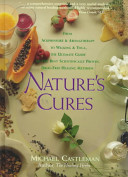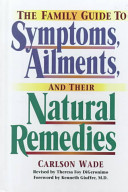 $20.00
AUD
Category: SECONDHAND BOOKS
This guide gathers together the safest, most effective, drug-free treatments for over 100 of the most common health problems. It provides medical information on the healing powers of foods, vitamins, herbs and other alternative therapies.
$20.00
AUD
Category: SECONDHAND BOOKS
Provides background information about herbal medicine and remedies; looks at common drugs and their herbal alternatives; features an annotated listing of a range disorders, with discussion of treatment options; and includes profiles of fifty-eight herbs.
$25.99
AUD
Category: HEALTH
Being diagnosed with stage 4 bowel cancer while bringing up two growing children, holding down a full time job, going through a break-up and having three days to adjust to a life-changing operation is far from ideal. Add to this a short period of remission, a new relationship, followed by an unexpected relapse and the whole thing starting again, and you know you are going to be in for an interesting read. Bowel cancer, despite being the UK's second biggest cancer killer still receives a shockingly low level of funding. This book aims in to help this, but to also tell Rachel's unique story of survival. Her experience presents a wake-up call to what's important in life and the truth about surviving against the odds. This book is a funny and enlightening story about physical survival and then the messy psychological legacy of unexpected survival. Of wake-up calls that failed and an overwhelming urge to finally make sense of a life that Rachel was not expected to see. What lies beneath survival is the realisation that the end of treatment is not the end of the story. What doesn't kill you ... ...Show more