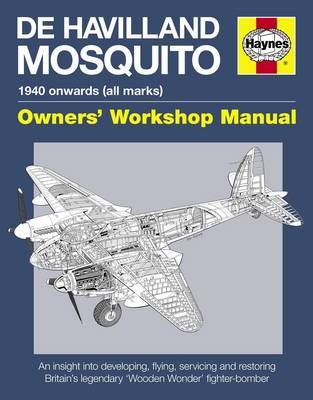 $40.00
AUD
Category: SECONDHAND BOOKS
Nicknamed the 'wooden wonder' due to its largely wooden construction, the de Havilland Mosquito was one of the most versatile and successful combat aircraft of the Second World War. Offering insights into the design, construction and operational career of the iconic Mossie, this manual gets under the ai rcraft's birch and balsa skin to examine its anatomy and describe the painstaking restoration to flight by Avspecs (New Zealand) of Jerry Yagen's FB26 KA114 and of Victoria Air Maintenance's B35 VR796 in British Columbia, Canada. ...Show more
$25.00
AUD
Category: SECONDHAND BOOKS
A complete history of the design and production of the Spitfire from its pre-war origins right through to the final variant post-war, some 20,400 aircraft later. With full access to many of the personnel who worked on the Spitfire, as well as to Vickers and Air Ministry records, Alfred Price records eac h stage of Spitfire development in the text, accompanied by a collection of contemporary photographs. ...Show more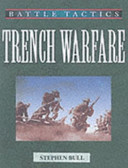 $40.00
AUD
Category: SECONDHAND BOOKS | Series: Battle Tactics Ser.
Trench Warfare looks at that most static form of war, the trenches of World War I. The Introduction examines the precedents and precursors to the European charnel house that saw nearly eight million dead on both sides, and the technology of mass slaughter -the machine guns and artillery pieces that woul d cause such casualties. The first chapter looks carefully at the trench itself - how they were built and the way this changed over four years of warfare. It looks at the siting of weapons, at mining and counter-mining, concealment and deception, so necessary after the advent of airborne reconnaissance. There is detailed coverage of wire and defensive emplacements such as bunkers and pillboxes, and a discussion on patrolling, raiding, and observation missions into No Man's Land. Next the key specialists of trench warfare are examined - the snipers, bombers, machine gunners, and the stormtroopers who actually did the fighting: how their missions changed over the years of war and what they felt about their job. ...Show more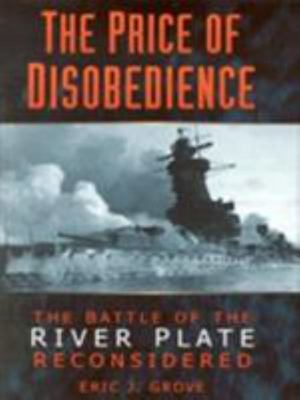 $45.00
AUD
$55.00
(18% off)
Category: SECONDHAND BOOKS | Series: Sutton Ser.
This work is a major re-examination of the Battle of the River Plate in 1939, bringing in the German perspective that has hitherto been largely ignored by historians and film. The author draws on German and British records uncovering fresh evidence and providing new insights.
$55.00
AUD
$75.00
(26% off)
Category: RARE AND COLLECTIBLE
Walter C. Short is remembered as the US Army General who parked his airplanes wingtip to wingtip on the runway at Pearl Harbor, making them vulnerable to attack by the Japanese. While acknowledging that Short bore responsibility for certain charges made against him, this biography provides evidence that Short's superiors worked hard to shift the bl ...Show more