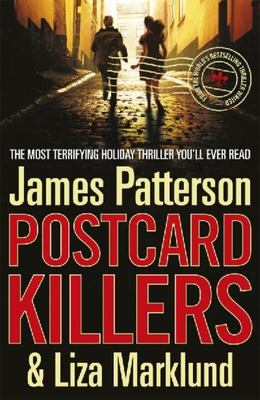 $10.00
AUD
$32.95
(69% off)
Category: SECONDHAND BOOKS | Reading Level: very good
James Patterson teams up with international number one bestselling author Liza Marklund to create the most terrifying holiday thriller ever written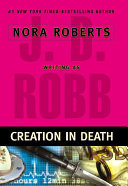 $25.00
AUD
Category: SECONDHAND BOOKS | Series: In Death Ser.
When the body of a young brunette is found in a park, marked by signs of prolonged torture, Eve is catapulted back to nine years ago. A man the media tagged "The Groom" had the city on edge with a killing spree that took the lives of four women in 15 days. Now, The Groom has returned. Familiar with his methods, Eve knows that he has already grabbed his next victim. Time is running out. But, unbeknown to the police, The Groom is working up to the biggest challenge of his career - abducting a woman who will test his skills on every level: Eve Dallas... ...Show more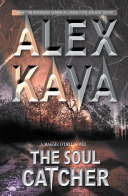 $20.00
AUD
Category: SECONDHAND BOOKS | Series: Maggie O'Dell Ser.
In a secluded cabin six young men stage a deadly standoff with FBI agents. In a wooded area near the FDR Memorial in Washington, the body of a senator's daughter is discovered. For FBI Special Agent Maggie O'Dell, there is nothing routine about being called in to work these two cases. As an expert crimi nal profiler, Maggie provides psychological insight on cases that involve suspected serial killers. She can't understand, then, why she has been assigned to two seemingly unrelated crimes. But as Maggie and her partner, Special Agent R. J. Tully, delve deeper into the cases, they discover there is a connection: Reverend Joseph Everett, the charismatic leader of a high-profile religious sect. The men holed up in the cabin were members of Everett's church, and the murder of the young woman took place following one of Everett's rallies. Is Everett a psychotic madman who uses his power to perform heinous crimes? Or is he merely the scapegoat for a killer more cunning than he? Maggie realizes the only way to find out is by using her own mother, a member of Everett's church, as a pawn in a deadly trap. ...Show more
$29.99
AUD
Category: Crime Fiction | Series: A\Thorkild Aske Mystery Ser.
The first in a new Norwegian crime series featuring disgraced ex-Chief Inspector Thorkild Aske, a damaged man with a complicated past. Fresh out of prison and a stint in a psychiatric hospital, disgraced ex-policeman Thorkild Aske only wants to lose himself in drugged dreams of his beloved Frei. Wild, unknowable Frei. The woman he loved. The woman he has lost forever. Yet when Frei's young cousin goes missing off the Norwegian coast and Thorkild is called in by the family to help find him, dead or alive, Thorkild cannot refuse. He owes them this. Tormented by his past, Thorkild soon finds himself deep in treacherous waters. He's lost his reputation - will he now lose his life?   ...Show more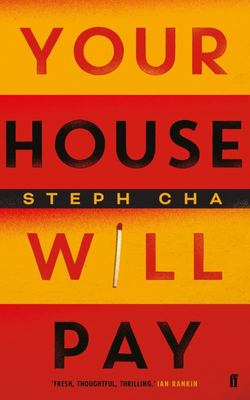 $29.99
AUD
Category: Crime Fiction | Reading Level: very good
Grace Park and Shawn Mathews share a city - Los Angeles - but seemingly little else. Coming from different generations and very different communities, their paths wouldn't normally cross at all. As Grace battles confusion over her elder sister's estrangement from their Korean-immigrant parents, Shawn tr ies to help his cousin Ray readjust to city life after years spent in prison. But something in their past links these two families. As the city around them threatens to erupt into violence, echoing the worst days of the early 1990s, the lives of Grace and Shawn are set to collide in ways which will change them all forever. Beautifully written, and marked by its aching humanity as much as its growing sense of dread, Your House Will Pay is a powerful and urgent novel for today.   ...Show more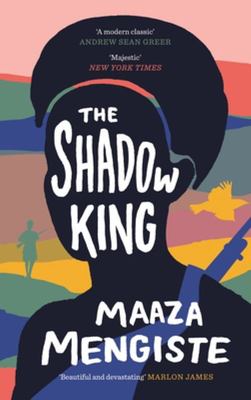 $29.99
AUD
Category: Crime Fiction
A beautifully written and utterly captivating novel about female strength and the power of belief, set during Mussolini's 1935 invasion of Ethiopia, The Shadow King casts a light on the women soldiers who were written out of history.
$15.00
AUD
Category: SECONDHAND BOOKS
A vacation in the Greek islands becomes complicated when a private eye is drawn into the murky waters of international hashish smuggling His name is Frank Davies, but friends and clients call him Lobo. A private eye with a law degree, Lobo doesn't like to get rough but he'll do it for a friend. When a r ich friend sends him to Paris to retrieve some stolen money, he earns himself a trip to Greece as a reward. It's supposed to be a vacation, but as soon as he arrives he's working again. First his landlady, an English woman married to a Greek, asks his help bringing her cheating husband to heel. Though he doesn't like her, he finds himself morbidly fascinated by her train wreck of a marriage. Then he meets a countess with a blackmail problem, and offers her a little pro-bono work. As he digs beneath the island's sunny surface, Lobo learns that no matter how beautiful the scenery, secrets are always ugly. "James Jones gives you a lot of groceries for your money. Not from the gourmet shop-just plain, hearty, belly-filling fare." -The New York Times Book Review "The only one of my contemporaries who I felt had more talent than myself was James Jones. And he has also been the only writer of any time for whom I felt any love." -Norman Mailer James Jones (1921-1977) was one of the most accomplished American authors of the World War II generation. He served in the U.S. Army from 1939 to 1944, and was present at the attack on Pearl Harbor as well as the battle for Guadalcanal, where he was decorated with a purple heart and bronze star. Jones's experiences informed his epic novels From Here to Eternity and The Thin Red Line. His other works include Some Came Running, The Pistol, Go to the Widow-Maker, The Ice-Cream Headache and Other Stories, The Merry Month of May, A Touch of Danger, Whistle, and To the End of the War-a book of previously unpublished fiction. ...Show more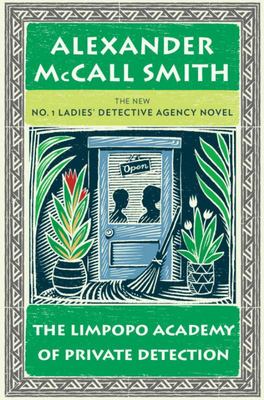 $20.00
AUD
Category: SECONDHAND BOOKS | Series: No. 1 Ladies' Detective Agency Ser.
Mma Ramotswe and Mma Makutsi have always relied on the advice of the classic guide to their trade, The Principles of Private Detection. But who is the eminent author, Mr Clovis Andersen, and what if he were to come to Botswana? That seems a very unlikely possibility, and yet . . . When Mr Andersen visit s Botswana on holiday, he is delighted and intrigued to stumble across a roadside sign that reveals the existence of the No.1 Ladies' Detective Agency. Professional courtesy suggests that he call and announce himself. Meanwhile, Mma Makutsi and Phuti Radiphuti are embarking on married life and building a new house - especially hazardous when the name of the contractor is the Joy and Light Building Company. ...Show more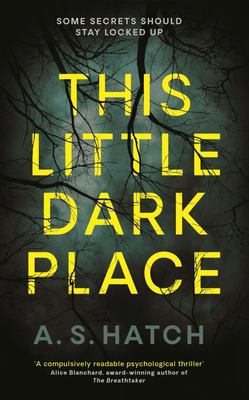 $29.99
AUD
Category: Crime Fiction
How well do you know your girlfriend?How well do you know your lover? How well do you know yourself?Daniel and Victoria are together. They're trying for a baby. Ruby is in prison, convicted of assault on an abusive partner.But when Daniel joins a pen pal program for prisoners, he and Ruby make contact. At first the messages are polite, neutral - but soon they find themselves revealing more and more about themselves. Their deepest fears, their darkest desires. And then, one day, Ruby comes to find Daniel. And now he must decide who to choose - and who to trust. ...Show more