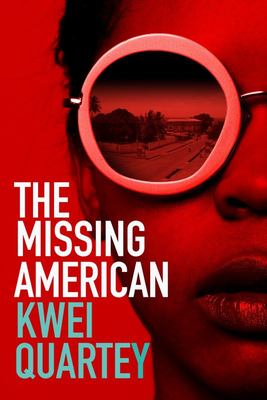 $29.99
AUD
Category: Crime Fiction
When vulnerable Gordon Tilson becomes the unwitting victim of an online scam, he finds himself alone in the whirlwind city of Accra, with a hardened resolve to uncover those responsible. But his decision leads him into unimaginable danger, and now his son Derek has lost all contact with him, and fears f or his life. With no choice but to travel into the heart of Ghana, Derek begins a near impossible search for his father. Frustrated by the inadequate local police, Derek turns to Emma Djan, a young private detective desperate to prove her worth. In a heart-stopping race against time, they must expose those at the very heart of Accra's power who are willing to kill to protect their secrets, if they are to find the missing American. ...Show more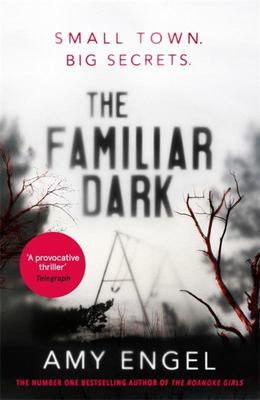 $32.99
AUD
Category: Crime Fiction
From the bestselling author of THE ROANOKE GIRLS comes a new novel with the same incredible atmosphere, strong sense of place and dark heart. THE FAMILIAR DARK will blow you away. In a small town beset by poverty in the Missouri Ozarks two 12-year-old girls are found dead in the park. Their throats have been cut. Eve Taggert's daughter was one of them. Desperate with grief, she takes it upon herself to find out the truth about what happened to her little girl. Eve is no stranger to the dark side of life - having been raised by a hard-edged mother whose parenting lessons she tried hard not to mimic. But with her daughter gone, Eve has no reason to stay soft. And she is going to need her mother's cruel brand of strength if she's going to face the truth about her daughter's death. Praise for THE ROANOKE GIRLS 'A provocative thriller' Telegraph 'A must-have' Sunday Express 'A debt to Daphne du Maurier is evident throughout this remarkably assured adult debut' The Sunday Times 'Fans of The Girls will love this sweat-soaked, sultry, small town tale full of shadows and lurking dread' Red Online 'As darkly sexy as it is compelling' Heat 'Twisted, controversial...SO compelling and beautifully written' Claire Douglas, Sunday Times bestselling author of LOCAL GIRL, MISSING 'Seriously twisted and utterly addictive' Lisa Hall, author of BETWEEN YOU AND ME 'Dark and intense... with a compelling twist which will remain with you long after the book's last sentence' L.S. Hilton, Sunday Times bestselling author of MAESTRA ...Show more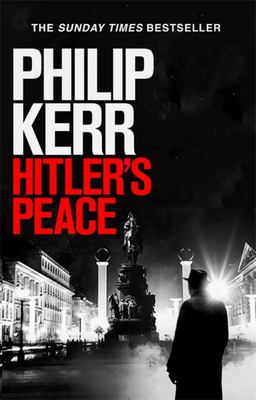 $32.99
AUD
Category: Crime Fiction
A gripping alternative history thriller set in the Second World War, from the internationally acclaimed and bestselling author of the Bernie Gunther novels. Autumn 1943. Hitler knows he cannot win the war: now he must find a way to make peace. FDR and Stalin are willing to negotiate; only Churchill refu ses to listen. The upcoming Allied Tehran conference will be where the next steps - whatever they are - will be decided. Into this nest of double- and triple-dealing steps Willard Mayer, OSS agent and FDR's envoy to the conference. His job is to secure the peace that the USA and Hitler now crave. The stakes couldn't be higher. Showcasing Philip Kerr's brilliant research and masterful plotting at its best, Hitler's Peace has never before been published in the UK and is a fitting coda to the career of one of the masters of the historical thriller. ...Show more
$19.99
AUD
Category: Crime Fiction | Series: Bernie Gunther Ser.
A vicious murder puts Bernie Gunther on the trail of World War 2 criminals in Greece in this riveting historical thriller in Philip Kerr's New York Times bestselling series.   Munich, 1956. Bernie Gunther has a new name, a chip on his shoulder, and a dead-end career when an old friend arrives to repay a debt and encourages "Christoph Ganz" to take a job as a claims adjuster in a major German insurance company with a client in Athens, Greece.   Under the cover of his new identity, Bernie begins to investigate a claim by Siegfried Witzel, a brutish former Wehrmacht soldier who served in Greece during the war. Witzel's claimed losses are large, and, even worse, they may be the stolen spoils of Greek Jews deported to Auschwitz. But when Bernie tries to confront Witzel, he finds that someone else has gotten to him first, leaving a corpse in his place.   Enter Lieutenant Leventis, who recognizes in this case the highly grotesque style of a killer he investigated during the height of the war. Back then, a young Leventis suspected an S.S. officer whose connection to the German government made him untouchable. He's kept that man's name in his memory all these years, waiting for his second chance at justice...   Working together, Leventis and Bernie hope to put their cases--new and old--to bed. But there's a much more sinister truth to acknowledge: A killer has returned to Athens...one who may have never left. ...Show more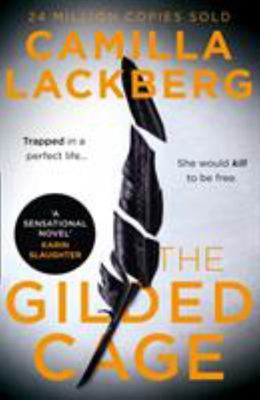 $29.99
AUD
Category: Crime Fiction
A gripping new psychological thriller from No. 1 international bestseller and Swedish crime sensation Camilla Lackberg All that glitters... People would kill to have Faye von Essen's life. She lives in an ultra-swanky apartment in the most exclusive area of Stockholm, she has a gorgeous husband who gi ves her everything she's ever wanted, and she has an adorable daughter who lights up her world. Faye's life is perfect. So how is it, then, that she now finds herself in a police station? The truth is that Faye's life is far from what it seems. The truth is that Faye isn't even her real name. And now she's been caught out. There's no way she's going to go down without a fight. The only question is - who will escape with their life? ...Show more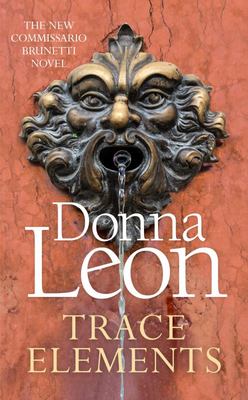 $32.99
AUD
Category: Crime Fiction
When Dottoressa Donato calls the Venetian Questura, reporting that a dying patient at the hospice Fatebenefratelli wants to speak to the police, Commissario Guido Brunetti and his colleague Commissario Claudia Griffoni know there is no time to waste. 'They killed him ... Bad money', are some of the siby lline words the patient Benedetta Tosi still manages to tell her visitors about her recently-deceased husband. Although the dying woman probably can't hear him, Brunetti promises to look into the woman's cryptic accusation. As so often happens, what starts as a private tragedy develops into a larger case and eventually a menace to the Veneto. In Donna Leon's superb new novel, Trace Elements, Brunetti - like the messenger of the gods - does not rest until he and his colleagues unravel the profound and perilous meaning of the dying woman's words.Donna Leon gives us rare insight into the human heart, and, together with her endearing characters, uncovers new and unforgettable facets of the human condition.   ...Show more
$32.99
AUD
Category: Crime Fiction
Aidan Poole logs on to his laptop late at night to Skype his girlfriend, Zoe. To his horror, he realises that there is someone else in her flat, and Aidan can only listen to the sounds of a violent struggle - and then the chilling sound of silence. Aidan is desperate to find out if Zoe is OK. But then w hy is he so hesitant to call the police? When his messages finally reach them, DCI Jonah Sheen's and his team take the case - and discover the body. They soon find that no-one has a bad word to say about Zoe, a big-hearted young woman at the centre of a curious web of waifs and strays, every one relying on her for support. Each of these so-called friends is hiding dark secrets and buried resentments- has one of them been driven to do something unspeakable? Or might Aidan have the biggest secret of them all? ...Show more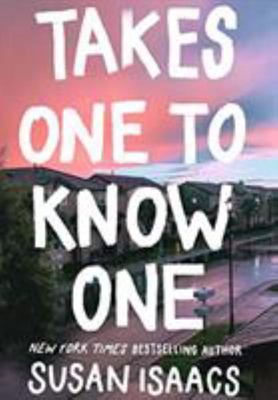 $29.99
AUD
Category: Crime Fiction
In this whip-smart suburban mystery from New York Times bestselling author Susan Isaacs, a retired FBI agent turned Long Island housewife taps into her investigative past when she begins to suspect that her neighbor is harboring criminal secrets. Just a few years ago, Corie Geller was busting terrorist s as an agent for the FBI. But at thirty-five, she traded in her badge for the stability of marriage and motherhood. Now Corie is married to the brilliant and remarkably handsome Judge Josh Geller and is the adoptive mother of his lovely 14-year-old daughter. Between cooking meals and playing chauffeur, Corie scouts Arabic fiction for a few literary agencies and, on Wednesdays, has lunch with her fellow Shorehaven freelancers at a so-so French restaurant. Life is, as they say, fine. But at her weekly lunches, Corie senses that something's off. Pete Delaney, a milquetoast package designer, always shows up early, sits in the same spot (often with a different phone in hand), and keeps one eye on the Jeep he parks in the lot across the street. Corie intuitively feels that Pete is hiding something--and as someone who is accustomed to keeping her FBI past from her new neighbors, she should know. But does Pete really have a shady alternate life, or is Corie just imagining things, desperate to add some spark to her humdrum suburban existence? She decides that the only way to find out is to dust off her FBI toolkit and take a deep dive into Pete Delaney's affairs. Always sassy, smart, and wickedly witty, Susan Isaacs is at her formidable best in a novel that is both bitingly wry and ominously thrilling. ...Show more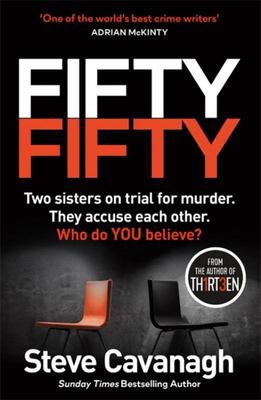 $32.99
AUD
Category: Crime Fiction
Two sisters on trial for murder. Both accuse each other. Who do YOU believe? Alexandra Avellino has just found her father's mutilated body, and needs the police right away. She believes her sister killed him, and that she is still in the house with a knife. Sofia Avellino has just found her father's m utilated body and needs the police right away. She believes her sister, Alexandra did it, and that she is still in the house, locked in the bathroom. Both women are to go on trial at the same time. A joint trial in front of one jury. But one of these women is lying. One of them is a murderer. Sitting in a jail cell, about to go on trial with her sister for murder, you might think that this is the last place she expected to be. You'd be wrong. ...Show more
$32.99
AUD
Category: Crime Fiction | Series: Leone Scamarcio Ser.
When Leone Scamarcio investigates the murder of a boy with demonic possession, who will win- Scamarcio or the Devil? On a cold and wintry Roman afternoon, a troubled young man, Andrea Borghese, is found dead in his parents' apartment. The last people to see him alive were five Roman Catholic priests wh o had left the Vatican to visit Andrea for a very particular purpose. They were performing an exorcism. Meanwhile, Detective Leone Scamarcio is unravelling. His partner, the beautiful ex-showgirl Fiammetta DiBondi, is expecting their first child, and the baby is due any day. But what kind of world is this in which to raise a child? When his boss, Chief Garramone, calls with the Borghesi case, insisting that Scamarcio is the only man he trusts with the job, Scamarcio accepts the mission as a welcome distraction. But the case proves far more tangled than Scamarcio had anticipated, and he finds himself in an ever-thickening plot of occult practices, murder, church corruption, government bribery, pharmaceutical dirty dealings, family secrets, and, of course, the mafia. To make things even more complicated, Scamarcio's old flame, Aurelia, has returned to Rome, and Scamarcio is having trouble thinking straight. As he circles closer to the truth, the danger mounts, and when his new little family comes under threat, Leone Scamarcio will have to decide once and for all what he really stands for. ...Show more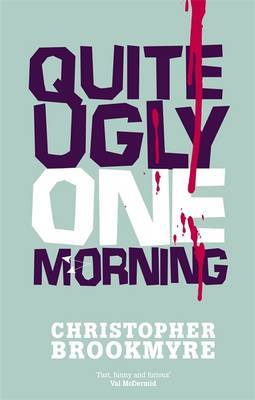 $10.00
AUD
$22.99
(56% off)
Category: SECONDHAND BOOKS
Yeah, yeah, the usual. A crime. A corpse. A killer. Heard it. Except this stiff happens to be a Ponsonby, scion of a venerable Edinburgh medical clan, and the manner of his death speaks of unspeakable things. Why is the body displayed like a slice of beef? How come his hands are digitally challenged? An d if it's not the corpse, what is that awful smell? A post-Thatcherite nightmare of frightening plausibility, QUITE UGLY ONE MORNING is a wickedly entertaining and vivacious thriller, full of acerbic wit, cracking dialogue and villains both reputed and shell-suited. 'Very violent, very funny. A comedy with political edge, which you take gleefully in one gulp' LITERARY REVIEW 'The dialogue is a joy throughout and the plot crackles along with confident gusto and intelligence...an assured debut by a talented writer' THE TIMES ...Show more