$16.99
AUD
Category: Educational | Series: Klutz
With three glamorous polish colours and two colours of fuzzy flocking powder, learn how to make WILD fuzzy nails. The book teaches 12 designs like a teddy bear, leopard print, and a bunny for a cuddly cute manicure.
$24.99
AUD
Category: Educational | Series: Klutz
Stickers never go out of style, and now you can give them your own flair with deluxe glitter, holographic foil, and colourful gems! This kit comes with more than 75 stickers full of super cute designs like rainbows, unicorns, narwhals, and aliens with glitter, gold, or pretty pastel accents.
$17.99
AUD
Category: Junior Fiction | Series: MY AUSTRALIAN STORY
As the horrors of the First World War are drawing to a close, a danger has arisen that will kill more people around the world that the Great War did—an influenza pandemic. Charlotte McKenzie, assisting the doctor next door, find herself experiencing at close hand the effects of this devastating disease— and when if finally attacks her own family, how can Charlotte cope? ...Show more
$15.99
AUD
Category: Junior Fiction | Series: Ninja Kid
The fair is in town! Nelson and Kenny want to go on ALL the rides! But after testing Grandmas new invention, theyre suddenly TOO SMALL to go anywhere! Luckily, Nelson and Kenny have a plan to get TALLER again... way, WAAAAY TALLER!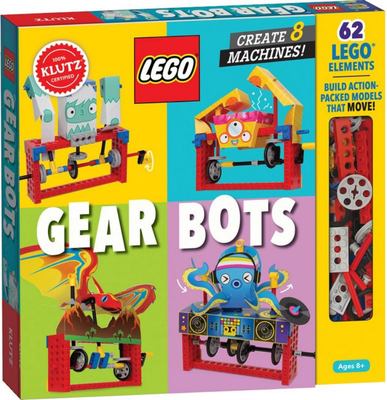 $29.99
AUD
Category: Educational | Series: Klutz
Build kinetic sculptures with LEGO! Make up to 10 LEGO models and games using elemets included in the book and papercraft pieces around themes like a swimming shark, hungry praying mantis and robo game show. STEM content throughout the book shows how the models relate to topics from gear ratio to biomim icry in robotics design. ...Show more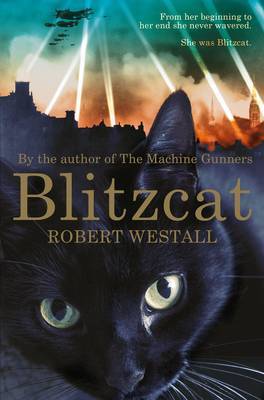 Blitzcat
by Robert Westall
$10.00
AUD
$14.99
(33% off)
Category: SECONDHAND BOOKS
She made her way down the cliff, and on to the beach. At the edge of the waves, she stopped, shaking her wet paws. She knew that somewhere ahead was her person, but far, far away. She miaowed plaintively; stood staring at the moving blur of uncrossable sea. She led the way to safety, out of the blazing hell of blitzed Coventry. People touched her for luck; feared her as an omen of disaster. Wherever she went, she changed lives ...From her beginning to her end she never wavered. She was the Blitzcat. Blitzcat by Robert Westall is the Smarties Prize-winning book about one brave cat's experiences during World War Two. Now with a brilliant new cover look and including an extended author biography. ...Show more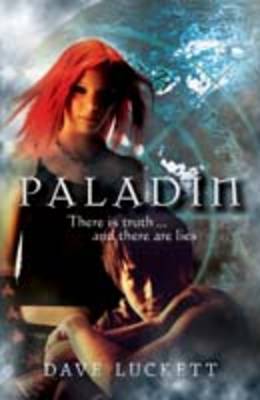 Paladin
by Dave Luckett
$10.00
AUD
$16.99
(41% off)
Category: SECONDHAND BOOKS
Neither Sam nor Finny, the girl who seems to be hanging around him, are enjoying their lives in Warramar. But Sam could never have imagined how one good deed would take him far, far away from everything he ever knew. Although he doesn't know it yet, he has a gift, and he will need to know how to use it. ...Show more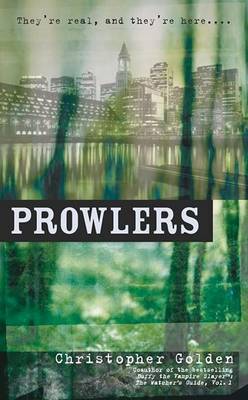 Prowlers
by Christopher Golden
$10.00
AUD
$12.95
(22% off)
Category: SECONDHAND BOOKS
Nineteen-year-old Jack Dwyer is devastated when his best friend, Artie, is murdered, but his world is truly turned upside down when Artie\\\'s ghost appears to warn him about the deadly Prowlers--a gang of werewolves who prey on humans from city to city.

$22.00
AUD
Category: SECONDHAND BOOKS
As his adventures with Little Bear continue, Omri travels from the French and Indian wars to the present, and then back to the Old West at the tum-of-the-century.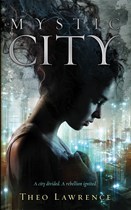 $10.00
AUD
$21.95
(54% off)
Category: SECONDHAND BOOKS
Aria Rose, youngest scion of one of Mystic City's two ruling rival families, finds herself betrothed to Thomas Foster, the son of her parents' sworn enemies. The union of the two will end the generations-long political feud -- and unite all those living in the Aeries, the privileged upper reaches of the city, against the banished mystics who dwell below in the Depths. But Aria doesn't remember falling in love with Thomas; in fact, she wakes one day with huge gaps in her memory. And she can't conceive why her parents would have agreed to unite with the Fosters in the first place. Only when Aria meets Hunter, a gorgeous rebel mystic from the Depths, does she start to have glimmers of recollection -- and to understand that he holds the key to unlocking her past. The choices she makes can save or doom the city -- including herself. ...Show more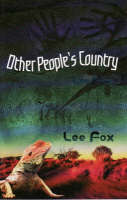 $20.00
AUD
Category: SECONDHAND BOOKS
When fifteen-year-old Lola's mother recieves an offer of a few months' work on a remote Aboriginal community in central Australia, the family fly to Wandana. Once there, Lola and her family are confronted with enormous social and cultural differences, but slowly begin to adjust. But will the arrival of her brother risk all she has learnt? ...Show more