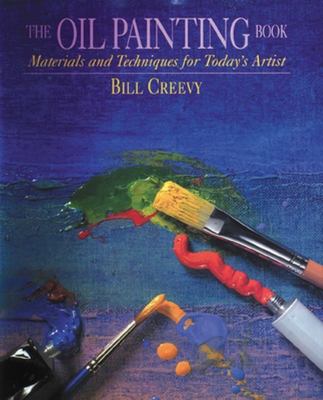 $35.00
AUD
$39.95
(12% off)
Category: SECONDHAND BOOKS
Materials and Techniques for Today's Artist Without equal anywhere in print today, this is the most complete guide to oil painting materials, and how to use them to derive best results from the medium.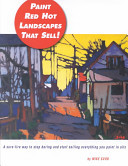 $90.00
AUD
Category: RARE AND COLLECTIBLE
As one of Canada's red hot landscape artists, Mike Svob knows how to produce paintings that sell. As he shows in ten chapters, colour is an emotional element that can draw viewers to paintings and turn paintings into instant sellers. Using the Direct Local Colour Method, he shows how it is possible to p ush colour in different ways to create an oil painting that seems plausible and realistic, yet has the extra colour zip that captures viewers' emotions. He provides colour ranges for different lighting and atmosphere, basic colour concepts, and explanations of warm and cool colours making this a must have for artists wanting to paint more satisfying paintings and boost their sales at the same time. ...Show more
$30.00
AUD
$44.99
(33% off)
Category: SECONDHAND BOOKS
Create Better Compositions by Design The path to better painting begins with Mastering Composition. This effective guide blends clear, visual instruction with 5 step-by-step demonstrations to show you how to plan and paint your best work yet. Composition is the key, and here you'll learn to design pain tings with new skill and confidence. It all begins with the armature or structure of the picture plane. Every great painting has one, and you'll see through several famous examples exactly how the Old Masters used armatures to create movement, narrative, harmony and fluidity. Based on these examples, you'll practice what you've learned following a series of hands-on demonstrations. Once you understand the basic principles of design, you'll be amazed at how quickly and effectively your compositions come together. Soon you will be painting more boldly and confidently than ever before with less reworking and overworking. Whether you're a beginner looking for basic instruction or a more advanced painter troubleshooting a specific problem, the proven methods in this book will work for you. Ideal for all mediums, Mastering Composition gives you the knowledge you need to create powerful paintings out of every subject. ...Show more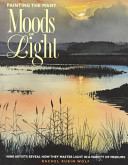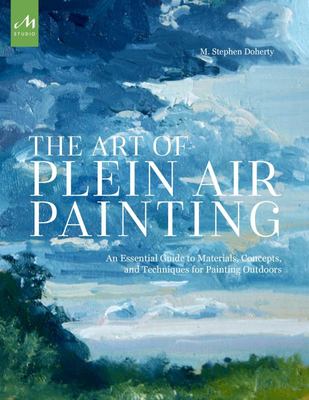 $40.00
AUD
$44.99
(11% off)
Category: SECONDHAND BOOKS
Spring is the perfect time to go outside and experience the wonders of nature through painting, even if social distancing.   Plein air painting, the art of painting outdoors, offers possibilities artists can't find inside the studio. When painters set up easels outside, they put themselves in direct c ontact with nature. Responsiveness to the landscape's changing light, forms, and colors yields work that's lively and spontaneous. However, plein air painting also poses a set of challenges not encountered in the studio. There are matters of choosing a location, rationing the number of supplies to bring, working within a time limit, adjusting to sudden changes in weather, and possibly even testing physical endurance when transporting equipment to a painting site.   The Art of Plein Air Painting presents the full picture of what painting en plein air requires. Devoted plein air artist M. Stephen Doherty guides readers through how to choose the best spot, which materials and tools to bring, and the basics of mixing colors and preparing canvases and panels ahead of time. Sidebars and step-by-step demonstrations cover topics that range from sketching out a composition to starting a painting with washes or lines, toning a surface, and doing a cityscape. Doherty even teaches how to do a nocturne--a painting made after the sun has gone down.   Works by famous plein air painters, such as Claude Monet and John Singer Sargent, are discussed, along with works by some of today's best plein air artists. Doherty interviews contemporary masters Mark Boedges, Clyde Aspevig, Kathryn Stats, Michael Godfrey, Joseph McGurl, and Clive C. Tyler to gain a deeper insight into the plein air process. Finally, the book contains information on plein air events--workshops, county festivals, and juried shows--now being held across North America, as well as advice on selling finished work. ...Show more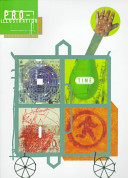 $35.00
AUD
Category: SECONDHAND BOOKS
This basic instructional guide demonstrates a range of techniques and applies them to such major forms as still life, portraits, figures and landscapes. The author discusses materials and presents exercises for gaining familiarity with the medium and learning brushstrokes and textures.